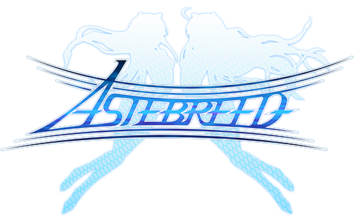 Welcome to the Astebreed Wiki
This is a comprehensive encyclopedia built for the shooter game Astebreed, developed by Edelweiss.
There are currently 40 articles, 175 files and 1,200 edits since August 2014.
WARNING: Certain articles may contain spoilers.
---
Astebreed is an action shoot 'em up game developed by Edelweiss and published by Active Gaming Media Inc.. It was released on May 30, 2014 for the PC and was later re-released for the PS4 on March 19, 2015 in Japan and June 25, 2015 worldwide. Read More...
---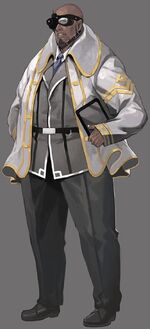 Daniel O'Brien (ダニエル・オブライエン) is a major character from the game Astebreed.
Daniel O'Brien is the Vice Admiral of the Space Command in the Terran Coalition Forces. He leads the S.D.F., the unofficial fleet as an admiral and has a habit of rushing headlong into a cause he believes in. Many think if him as a huge pain, and those that do not agree with him tend to avoid him. When he vocally opposed the policies concerning the initial attack on the Mobile Planet, he was removed from the Vanguard Fleet. That said, he is know for being compassionate, and is blessed with a number of loyal subordinates. It's obvious from Daniel's family name that he is in fact adopted, and does not share any blood relation with his adoptive father who is a man of property. Daniel has had a longstanding public and private relationship with G.O. Corp., making him old acquaintances with both Grato Nono and Roy Becket. His connection to G.O. Corp. is what initially leads to Fio contacting him for help. It might have been more prudent for him to promote Roy Becket (a private citizen and a novice) at a slower pace than he did, but the decision seemed to be made based on sentimentality. Being adopted himself, Daniel seems to find a kindred spirit in Roy.
Read full article...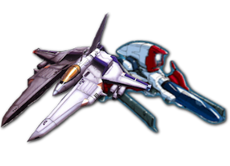 Community content is available under
CC-BY-SA
unless otherwise noted.